Management and Staff

Vineeta Gulati, M.S.
Director, Clinical Operations & Regulatory

Lavon Riddle, M.S.
Director, Manufacturing

Keith W. Higgins, M.S.
Project Manager



---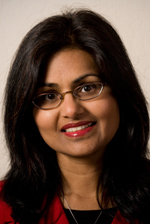 Vineeta Gulati has over 15 years of biotechnology and pharmaceutical industry experience in addition to managing and providing health care to patients at long and short term healthcare facilities. She received her M.S. in Clinical Nutrition from Texas Woman's University, and she began her career managing nutritional care for patients with cardiac diseases, renal failure, diabetes, morbid obesity, and HIV/AIDs. Upon relocating to California in early 1990s, she worked on a cholesterol lowering trial at USC, and provided data management support for regulatory filings at Syntex Pharmaceuticals and Gilead Sciences in the bay area. In 1998 she joined VaxGen to build the clinical data management department for the conduct of phase III HIV vaccine trials. Most recently she functioned as the Clinical Trial Manager at the Institute for OneWorld Health to administer the operations of international clinical studies. Vineeta joined GSID in September 2008 as Director, Clinical Operations & Regulatory.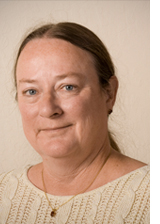 Lavon Riddle has spent many years working in both academia and the biotech industry doing research, process development and manufacturing operations. She has a B.S. in Chemistry from University of Oklahoma and M.S. in Biochemistry from University of Wisconsin, Madison. She worked in academia on various research projects at Louisiana State University and the University of Texas Health Science Center, Houston, before moving to California. She spent 18 years at Genentech, Inc., in the Process Development group and worked on multiple projects including Factor VIII, CD4, TPO, immunoadhesins, various monoclonal antibodies and fragment antibody products, and the rgp120 antigens used in the AIDSVAX® HIV-1 vaccine. She was leader of the Immunoaffinity Technology team and project team leader for the manufacture of AIDSVAX® related materials from 1997 through 2000. When VaxGen was formed she led the technology transfer for production of AIDSVAX® from Genentech to VaxGen, and then came to VaxGen in 2002 as Director of Recovery Process Sciences to establish the process development group there. She led development and manufacturing efforts for AIDSVAX® improvements and for VaxGen's anthrax vaccine candidate, working closely with the cell culture, manufacturing, QA/QC and analytical groups and was point of contact for interactions with the FDA for the Process Development and Validation technical working group. She has most recently come to GSID to assist with technology transfer from VaxGen and as a subject matter expert on AIDSVAX® manufacturing. She is now Director, Manufacturing at GSID and a senior technical advisor to the AIDSVAX Project Team.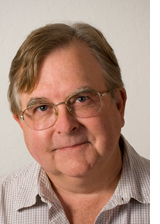 Keith Higgins has been involved in vaccine development, sample management, and HIV research for many years. He received his M.S. in Marine Sciences in 1979 from the Louisiana State University, in Baton Rouge. He did his postgraduate training in immunology and cytogenesis at Florida Institute of Technology, in Melbourne Florida, under Dr. J.C Hozier, working on Non-histone proteins. In the early '80's, he moved to California and started his involvement in biotechnology and HIV research at Chiron Corporation (Emeryville, CA). Over the next fourteen years at Chiron, he was directly involved in managing pre-clinical in vivo studies. In 1999, Mr. Higgins joined Covance, Inc. (Richmond, CA), where he functioned as Study Director for a diverse array of client's projects. Later, he joined VaxGen (South San Francisco, CA) where he was Pre-clinical Program Manager for their anthrax and smallpox vaccine projects. Mr. Higgins joined GSID in 2008 as a Project Manager overseeing our specimen repository and vaccine stability program.